The world's first mobile-autonomous-360-degree glass-enclosed hotel room.
DreamAlive stands for very special overnight stays in unique places with high sleeping comfort and regional hosts.
A limited number of selected hosts per destination.
DreamAlive is a quality brand that stands for Luxury Eco Tourism: Conscious, environmentally friendly travel in harmony with nature without sacrificing comfort. It is particularly important that our hosts share these values.
A network that connects the various destinations with each other.
Through targeted storytelling, we create a network that connects all DreamAlive locations. This is intended to create incentives for guests to visit a wide variety of DreamAlive locations.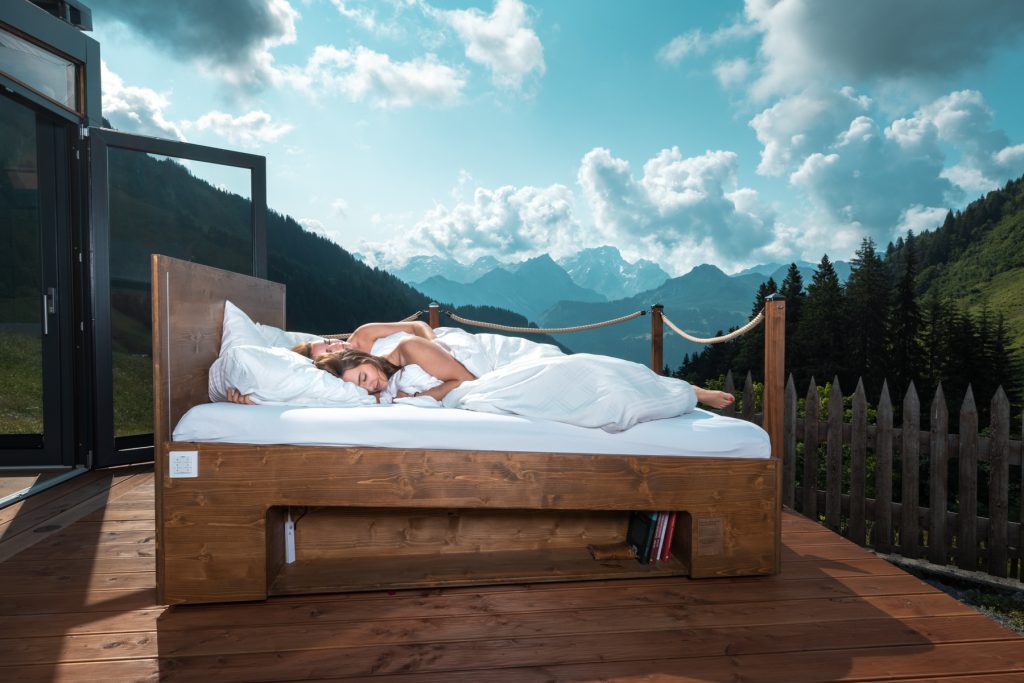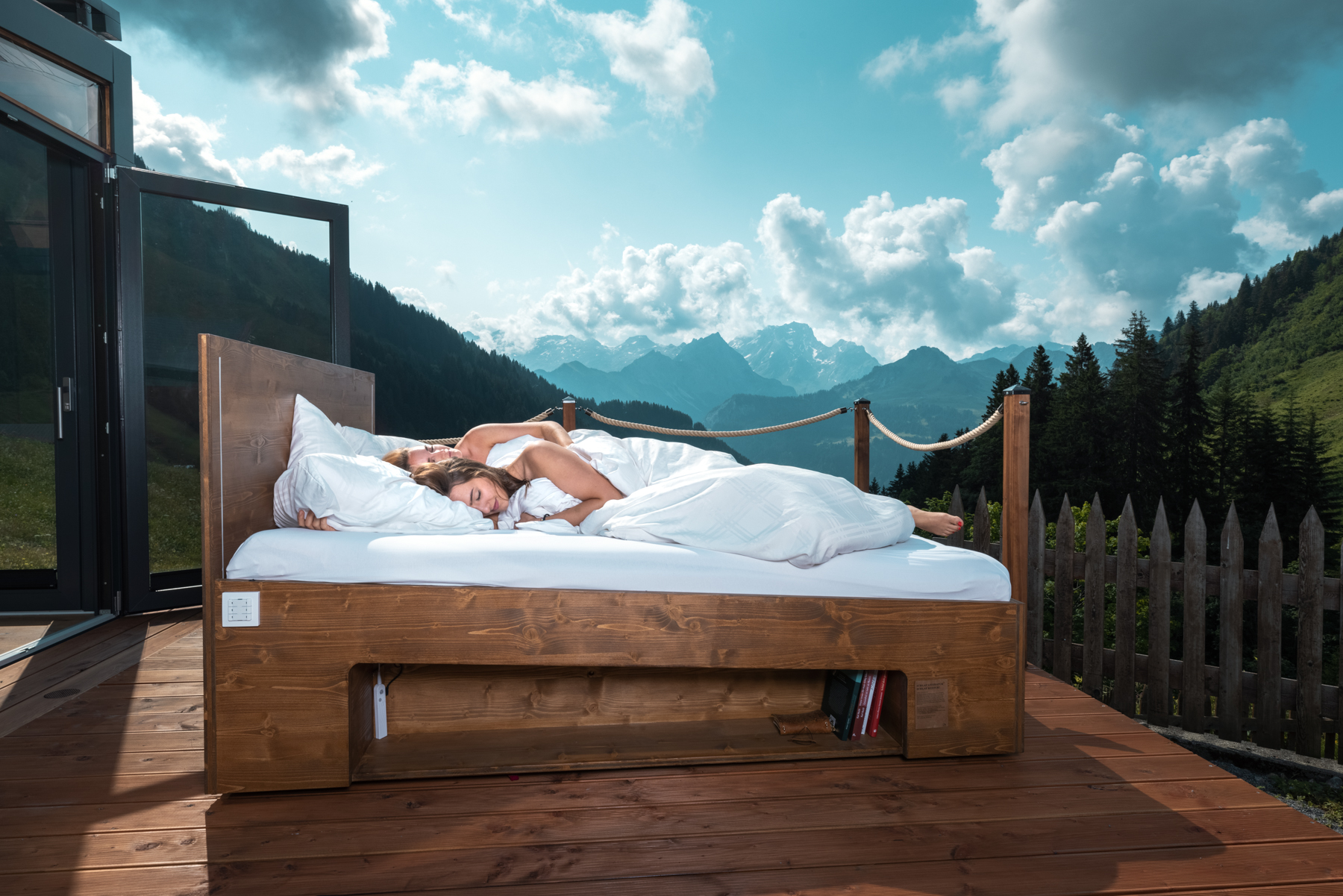 A mobile luxury hotel room for special hosts.
Self-sufficient operation possible without electricity or water connection.
Power is supplied by a photovolataic system on the roof or by direct connection.
The DreamAlive Sleep Lodge can be cleaned and kept ready for use by one person. The filling and emptying of the tanks is done automatically by mobile replacement tanks. The Sleep Lodge can also be connected directly to a water supply and power supply.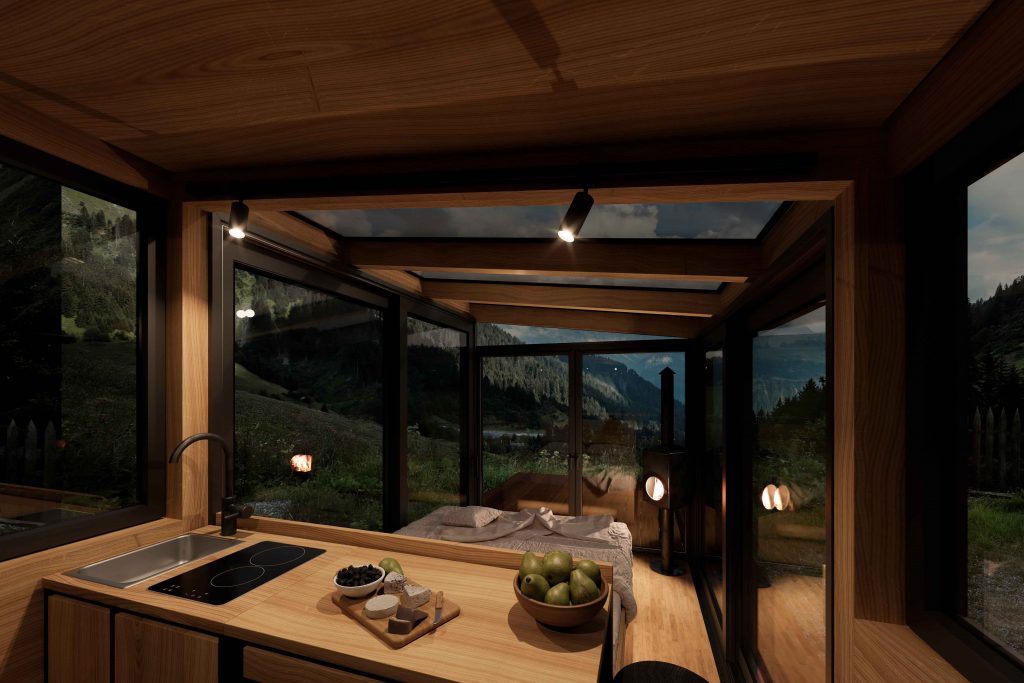 5 reasons for a DreamAlive Sleep Lodge.
Securing a unique selling proposition
DreamAlive stands for exceptional overnight stays and serves as a unique selling point for the host. To ensure the exclusivity of this unique offer in the long term, only a coordinated number of Sleep Lodges will be made available within a certain radiusSecure your position as a hostin your destination in advance. You can simply use this form . The reservation remains valid until purchase.
The hosts determine the price for the overnight stay in their DreamAlive Lodge and decide individually which additional offers are available at their location. This way you remain independent, you can perfectlytailor the offer to their business and still benefit from the growth of the "DreamAlive" brand and the DreamAlive community.
Return of investment after an average of 1.5 years
The overnight stay in your DreamAlive Lodge can beflexibly integrated into packages of your existing offer. This way you can further differentiate your offer andstand out from your competitors. In addition, as a host and part of the DreamAlive community, you benefit from our marketing without having to make any effort yourself.
The combination of these benefits, results in a measurable increase in utilization for your operation, leading on average to a return on investment after 1.5-2 years.
No building permit required.
The DreamAlive Sleep Lodge is a mobile and self-sufficient module. Please inform yourself in advance about the legal situation at your location.
Acquisition of new customers and innovation for regulars
DreamAlive is still in its infancy, but with the growing network of regional hosts, guests will enjoy new travel experiences. How about, for example, a Road Trip to the various DreamAlive destinations?
As a host, you benefit from new customers acquired through the DreamAlive community and at the same time createvariety for your existing regulars.Regulars could also be surprised, for example, by a new positioning of the lodge every year.
Which Sleep Lodge is right for you?
DreamAlive Sleep Lodge without terrace
Hydraulics supports
extended kitchen equipment with hob
Customized interior
Air conditioner
incl. delivery to all EU countries
DreamAlive Sleep Lodge with Terrace
Hydraulics supports
extended kitchen equipment with hob
Customized interior
Air conditioner
incl. delivery to all EU countries.
BECOME HOST OF A DESTINATION.
Become part of the DreamAlive vision and register as a host for your destination. We will then contact you personally and inform you about the possibilities and conditions.
TEST NOW AND GET TO KNOW THE DREAMALIVE SLEEP LODGE
Address: Hintere Achmühlerstraße 1b 6850 Dornbirn Austria
MON-FRI 09:00 - 19:00, SAT-SUN 10:00 - 14:00