Outdoor sleeping experience in the Alps I Austria
hosted by Alpenresort Walsertal 4s****
Outdoor sleeping experience in the Alps
"Here I feel like I can take my time. Taking time for myself, for my thoughts, for my creativity, for the moment. DreamAlive is like a picture frame where I can choose which colours I want and which memories I keep in it. A place where my problems feel so small while I watch the stars fall asleep, listen to the melodies of the wind, until finally the sun kisses me awake the next morning. This place is a way for me to look back, reflect and be grateful, or just enjoy a night out – in a way I always dreamed of as a child."
Whoever sits in a glass house may reach for the stars
The new DreamAlive Sleep Lodge is unique in its kind. The first mobile and self-sufficient 360-degree glass-enclosed hotel room. Minimalistic in its form and equipped with the most modern standards. In addition to the infrastructure with table, refrigerator, shower, WC, it has a unique sleeping concept from SAMINA, which once again significantly increases the quality of sleep. At will, the bed can be positioned with the simplest methods, both under the glass roof and on the terrace.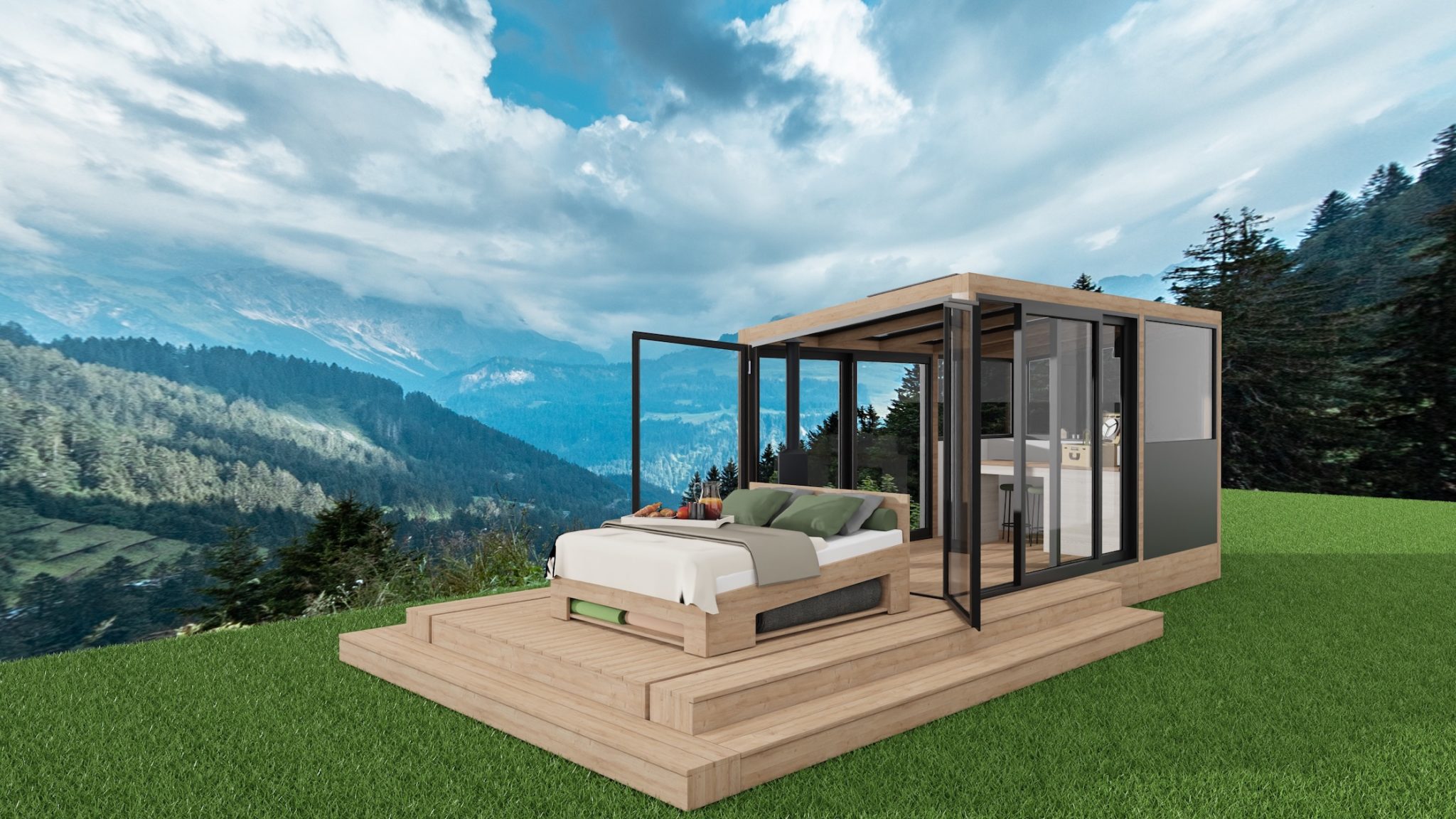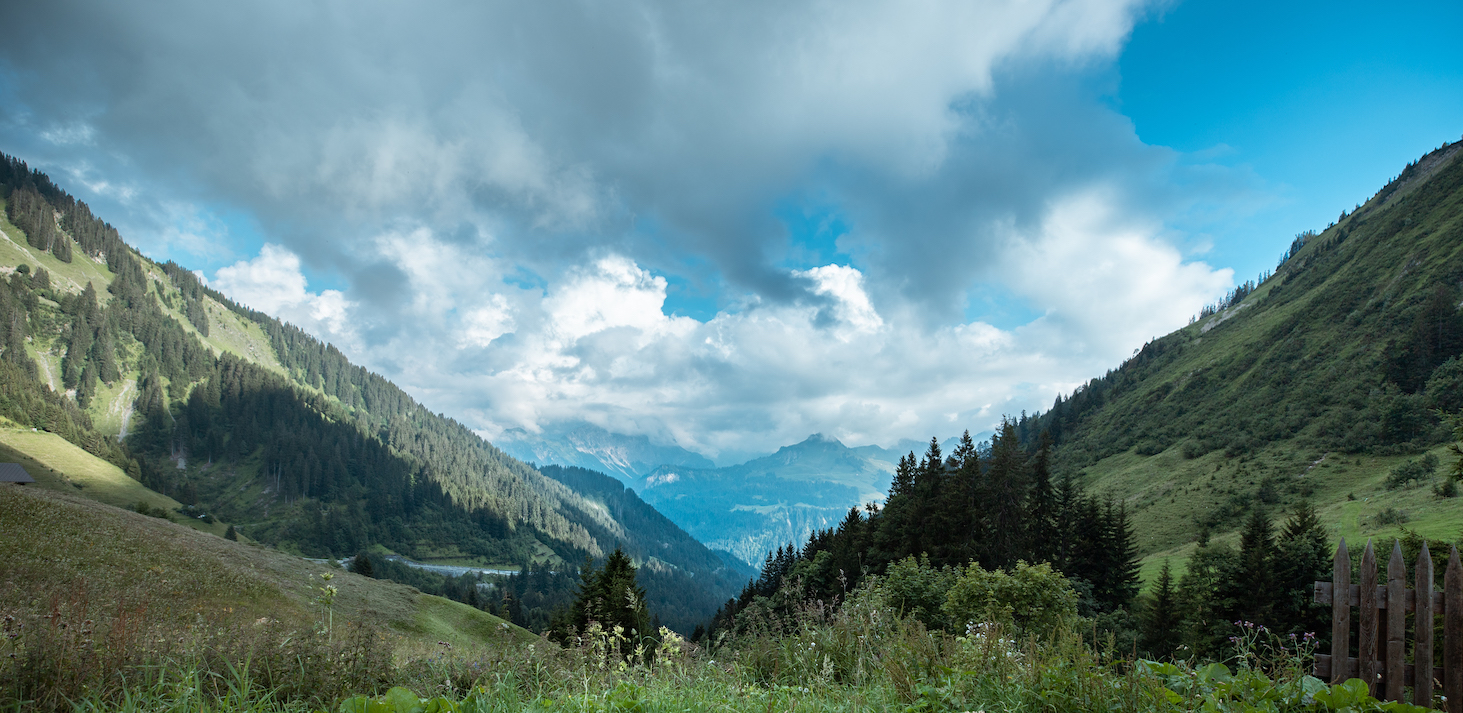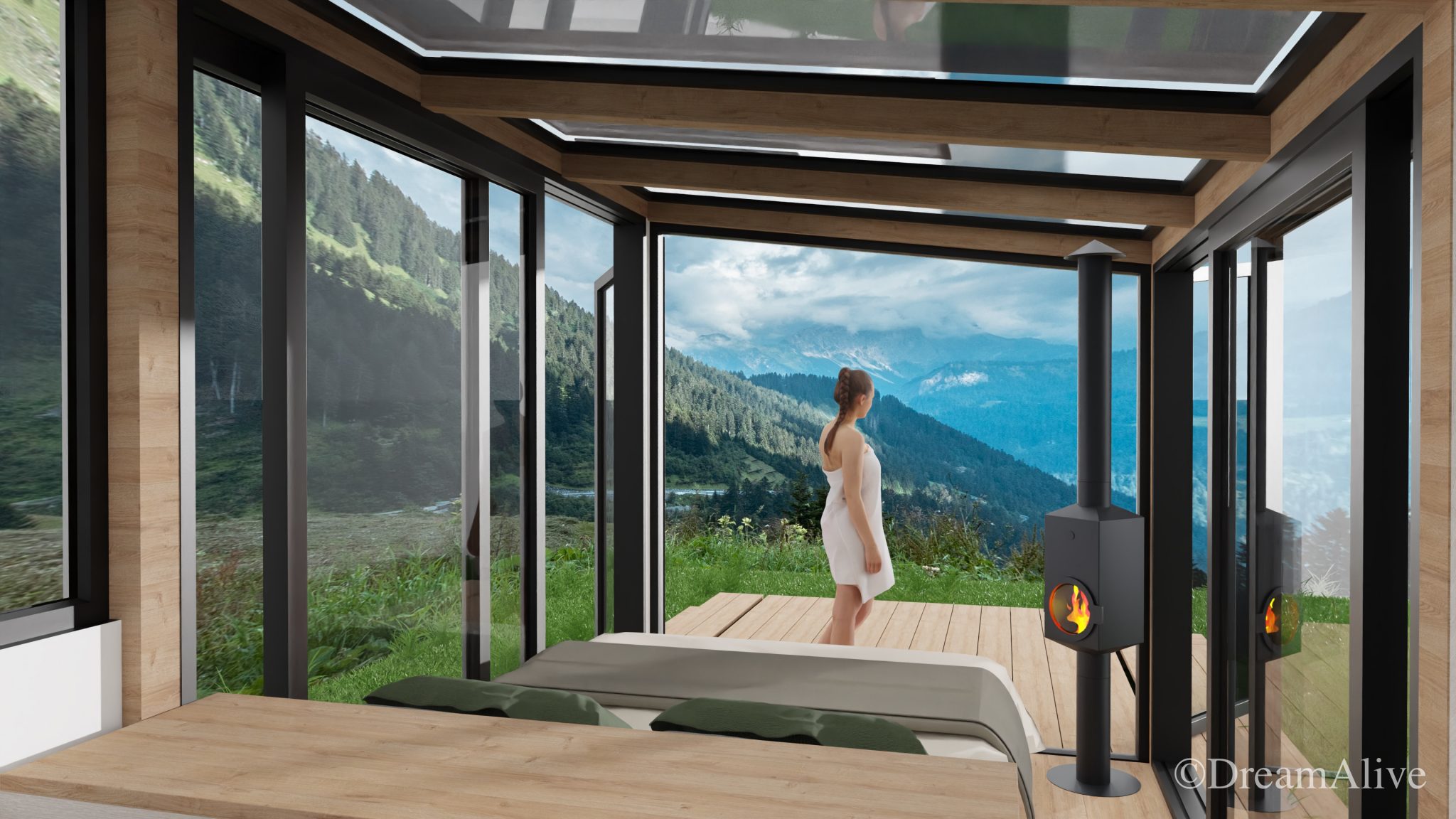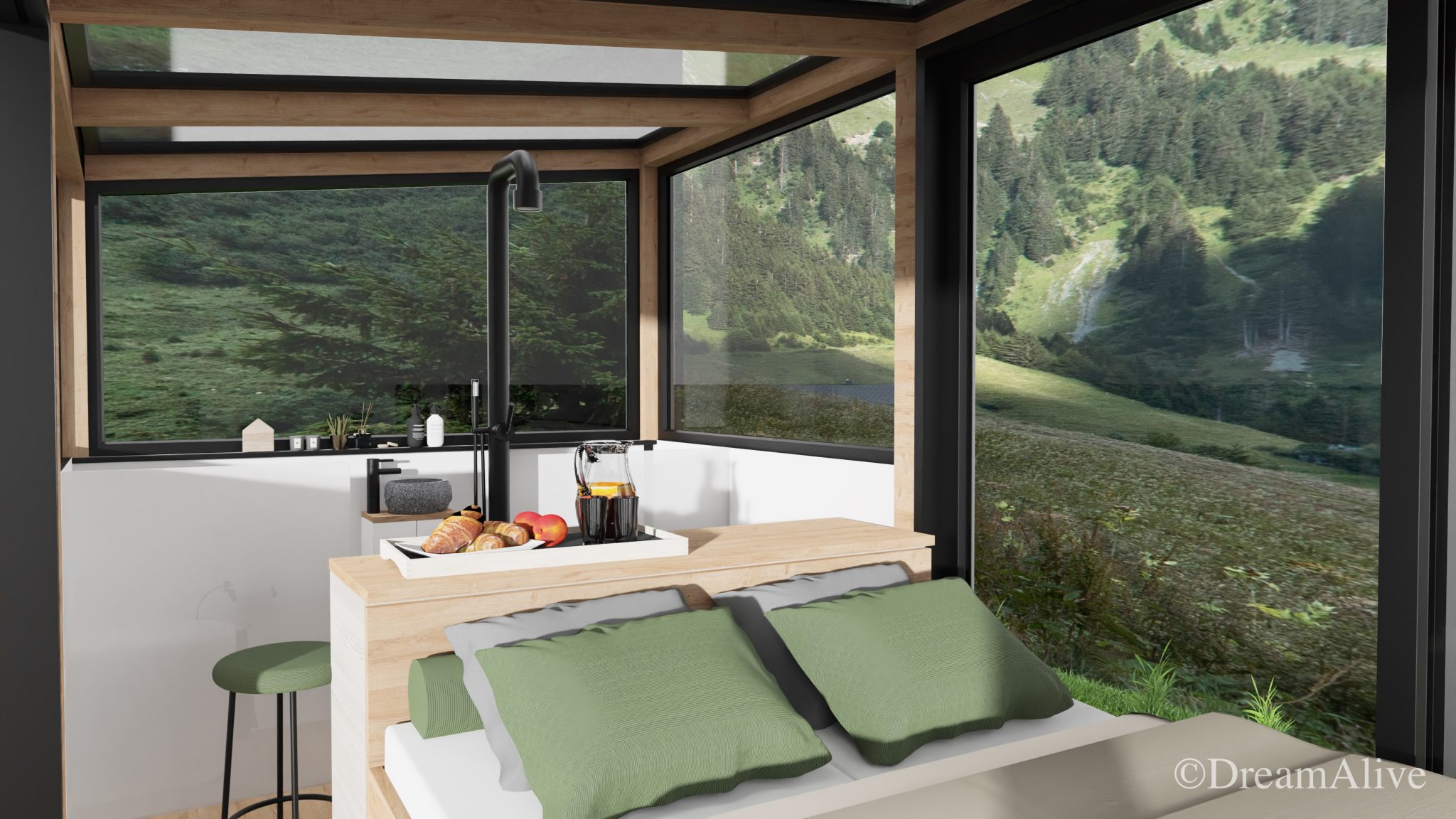 If it can be a little more
The host hotel of the DreamAlive – Großes Walsertal allows guests to discover the fascinating wellness landscape of the Alpenresort Walsertal, which was expanded in 2021. Whether in the sauna landscape, the steam baths or during an extensive swim through the mountain panorama indoor pools with 29 and 30 degrees each on a total of 2,000 m².
Under the moon or in the restaurant.
When it comes to culinary variety, as part of the DreamAlive Experience, dreams are definitely read from the lips. Fabio Sperger takes care of the dishes from the traditional and international cuisine. Be it in the DreamAlive Sleep Lodge for breakfast, or in the restaurant for dinner. On request, dinner can also be taken or served to the DreamAlive.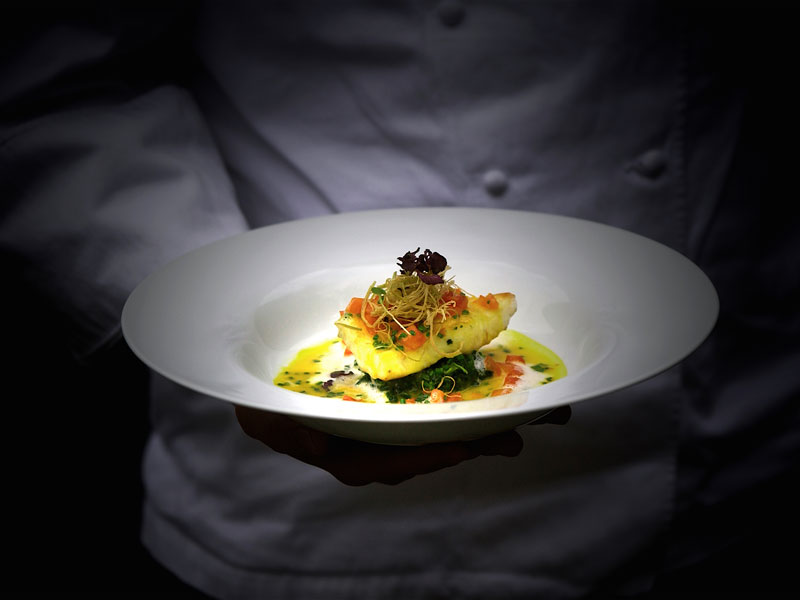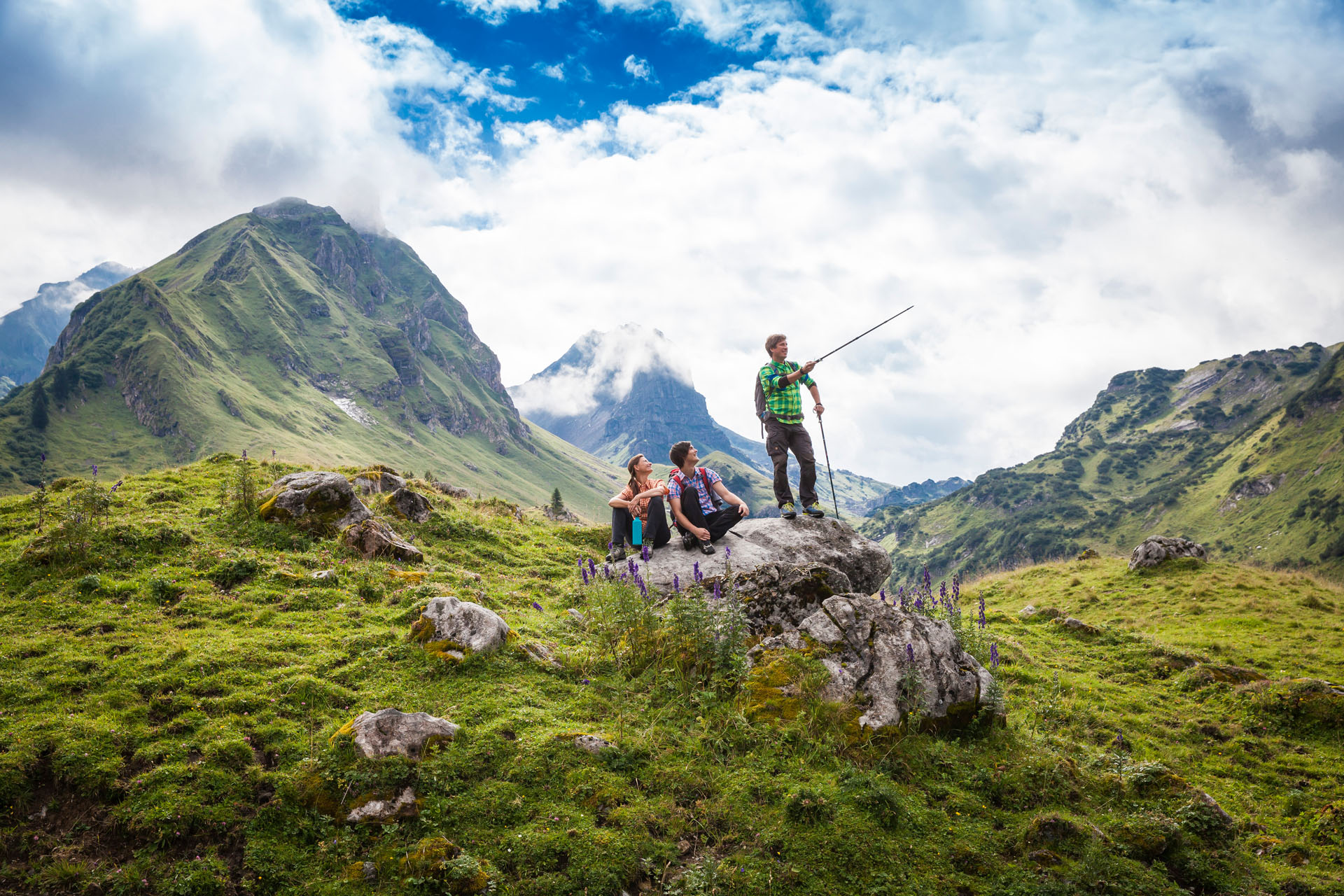 Living in harmony with nature
Designated a biosphere park by UNESCO in 2000, the Great Walser Valley is a mountain world with unique natural jewels: Gorges, torrents, colourful alpine meadows, lakes and high alpine peaks characterise the landscape. As a model region, the biosphere park pursues the ambitious goal of preserving habitats worthy of protection for future generations, and in doing so, to demonstrate and pursue ways in which humans and nature can interact positively and complement each other.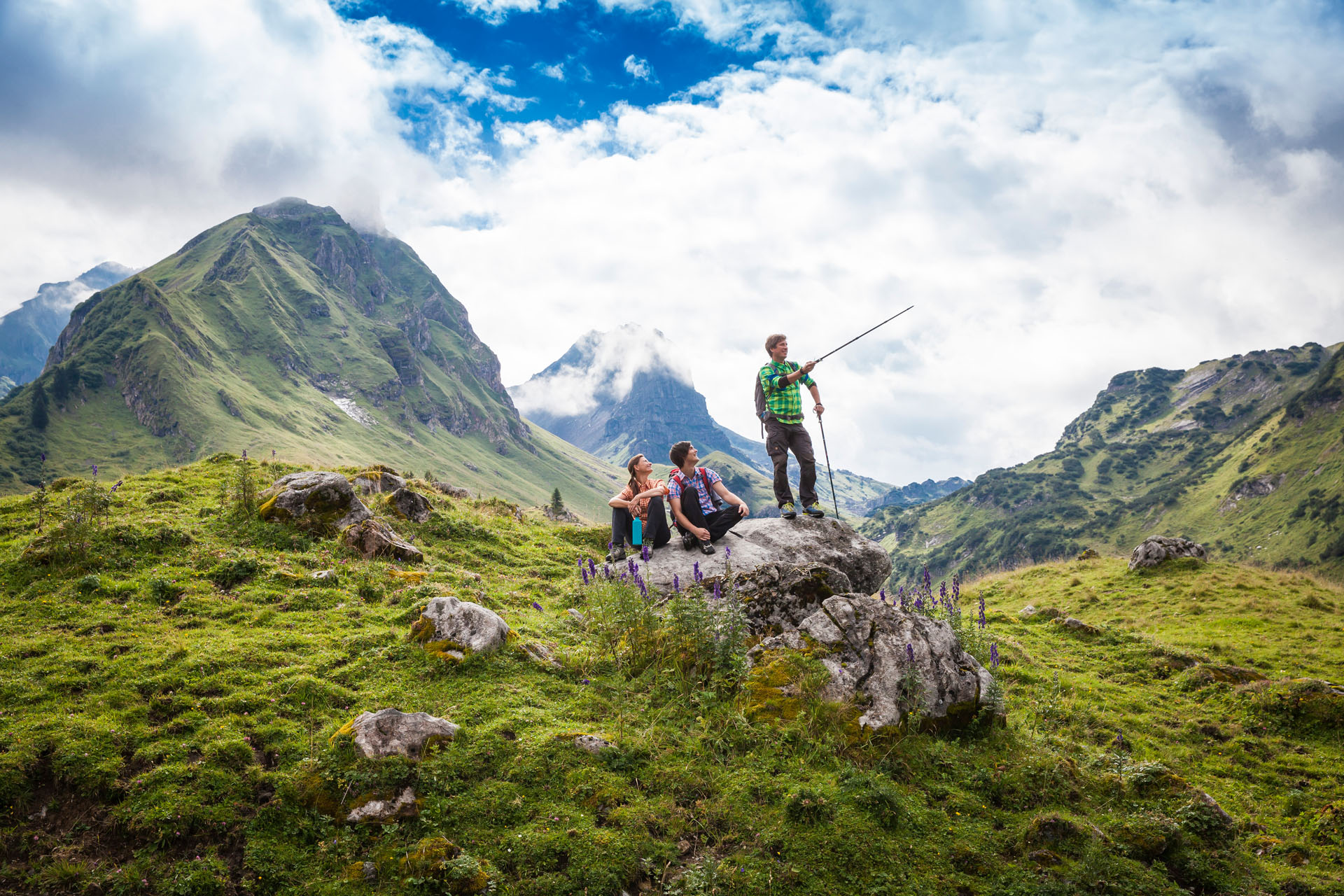 Hildegard and Frank Sperger
With the Alpenresort Walsertal and the Sperger family, the DreamAlive Sleep Lodge is in the best of hands. The traditional Alpenresort Walsertal has been owned by the hotel family since 1932. Today, Hildegard and her husband Frank Sperger are the third generation to run the hotel. Son Fabio is also at the forefront of the family business and reflects the reflective characteristics of the Sperger family. Both in the Alpenresort Walsertal and in the DreamAlive Sleep Lodge, guests are gripped by an authentic, earthy ambience. This is underlined by the lovely character of the Sperger family and their obliging staff. "With the DreamAlive Sleep Lodge we are allowed to bring you closer to the feeling of life in the Alps in a different, new and intensive way. Ready for an unforgettable night?"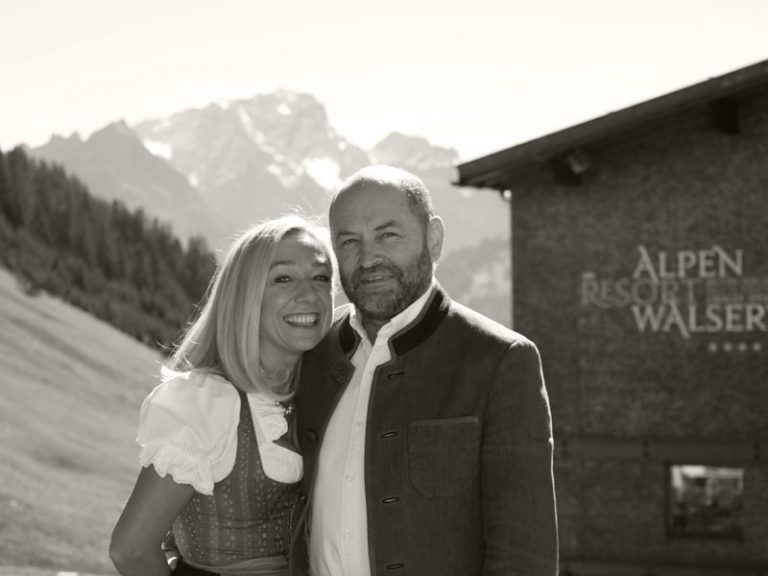 Experiences and stories from DreamAlive Großes Walsertal
Frequently asked questions and answers
In the heart of Vorarlberg
All roads lead to Faschina. We look forward to our first encounter at the reception of the Hotel Alpenresort Walsertal. Anyone who has fallen in love with the mountains in Vorarlberg has definitely been on a visit to the Great Walser Valley.